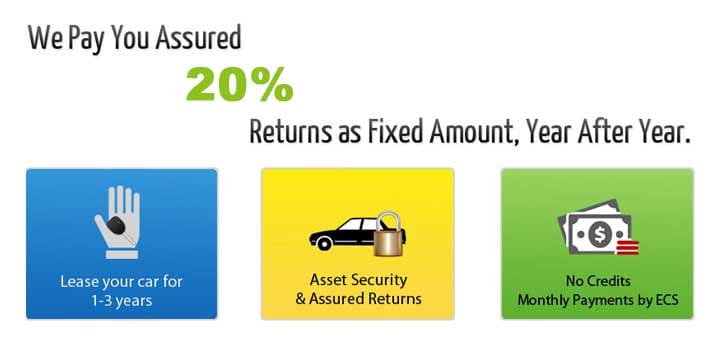 If you are planning to buy a new car or already own a car, which is less than a year old & in excellent condition, you can be a proud part of the Tooros fleet right away!
Business Model
The liabilities taken by our Company :
Fuel
Driver Cost
Total Maintenance of the car
The Owners liabilities :
The bank EMI in case any
Insurance
Now you can lease your car and have a complete peace of mind as we will take care of your car for a period of 3 years to 4 years. Making it and assured returns of minimum 60% on the residual value of the car. That's 20% ROI per year.
Give Us Your Car Information