Explore Bhubaneswar with Tooros Bike Rental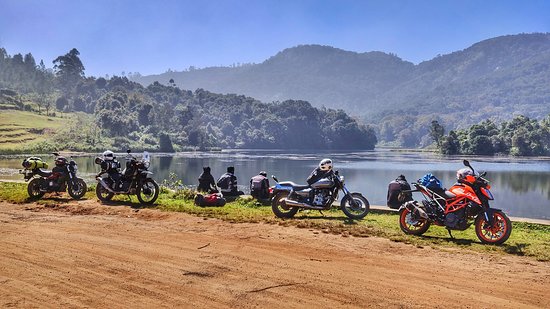 When it comes to exploring the beautiful city of Bhubaneswar, having a reliable and convenient mode of transportation is essential. Tooros Bike Rental is your go-to solution for all your travel needs in Bhubaneswar. In this comprehensive guide, we will delve into the various aspects of Tooros Bike Rental services, highlighting the benefits, bike options, booking process, and more. Whether you're a tourist or a local looking for a hassle-free travel experience, Tooros Bike Rental has got you covered.
Wide Range of Bikes: Tooros Bike Rental offers a diverse fleet of bikes to suit all traveller's preferences and requirements. From sleek scooters to powerful motorcycles, they have a bike for every occasion. Whether you're traveling solo, with a companion, or in a group, Tooros Bike Rental ensures that you find the perfect ride to make your journey enjoyable.
Convenience and Flexibility: One of the standout features of Tooros Bike Rental is their focus on convenience and flexibility. With their user-friendly website and mobile app, you can easily browse through their bike options, check availability, and make a reservation within minutes. They offer flexible booking options, including hourly, daily, and weekly rentals, allowing you to customize your travel plans according to your schedule.
Competitive Pricing and Transparent Policies: Tooros Bike Rental believes in providing value for money, offering competitive pricing that suits various budgets. Their pricing model is clear and devoid of any concealed fees or unexpected elements. You can rest assured that the quoted price includes the rental fee, taxes, and basic insurance coverage. Additionally, they have clear policies regarding fuel usage, mileage limits, and return conditions, ensuring a seamless rental experience.
Professional Customer Service: Tooros Bike Rental takes pride in its professional customer service. Their friendly and knowledgeable staff is readily available to assist you at every step of the rental process. Whether you have questions about bike features, rental policies, or need assistance during your journey, their customer service team is just a call away, ensuring a stress-free experience.
Safety and Maintenance: Your safety is of utmost importance to Tooros Bike Rental. They regularly maintain their bikes to ensure optimum performance and safety standards. Each bike undergoes a thorough inspection before being rented out, giving you peace of mind during your travels.
Conclusion: Tooros Bike Rental is the ideal choice for bike rentals in Bhubaneswar, offering a wide range of bikes, convenient booking options, competitive pricing, and excellent customer service. Whether you're a tourist exploring the city's rich heritage or a local embarking on an adventure, Tooros Bike Rental will enhance your travel experience. Book your bike with Tooros Bike Rental today and unlock the freedom to explore.